Domaine Saint Roch in Couvin, an eco-place in constant transition
With socio-environmental commitment as the backbone, Alexis Nolet and many citizens are involved in the eco-location project at Domaine Saint Roch. Since 2020, residents and friends of the estate have been imagining and developing multiple transition projects. Between group housing, market gardening, alternative education or even ecological lodges, the Domaine Saint Roch wants to be or become an inspiring place in line with current societal challenges.
Alexis Nolet is from Brussels. A graduate in Economics, he began his professional life in an NGO in India, before returning to Belgium to work as a management controller at the Opéra de La Monnaie. « It didn't suit me at all. So I went back to studying psychology.» Alongside his studies, Alexis launched the Deltae association, which offers young people aged 18 to 35 a multidisciplinary space to think about and embody change. « Via Deltae, we asked ourselves a lot of questions in terms of personal development, but also of citizenship, ecology, social justice, etc. » The association invites Pablo Servigne or Gauthier Chapelle to accompany young and old in their reflections. Both are creators of collapsology, a current of thought that considers the risks, causes and consequences of a collapse of industrial civilization. Following these exchanges, Alexis takes a closer look at certain citizen solutions that can be put in place to avoid the worst scenario. « It is with this rather dramatic vision of the future that I became interested in schoolchildren, because for me, they offer a multitude of solutions. » an ecoplace is therefore a rural agglomeration, with an objective of self-sufficiency based on three main axes: a preponderant place given to ecology, an alternative business model and an active community life.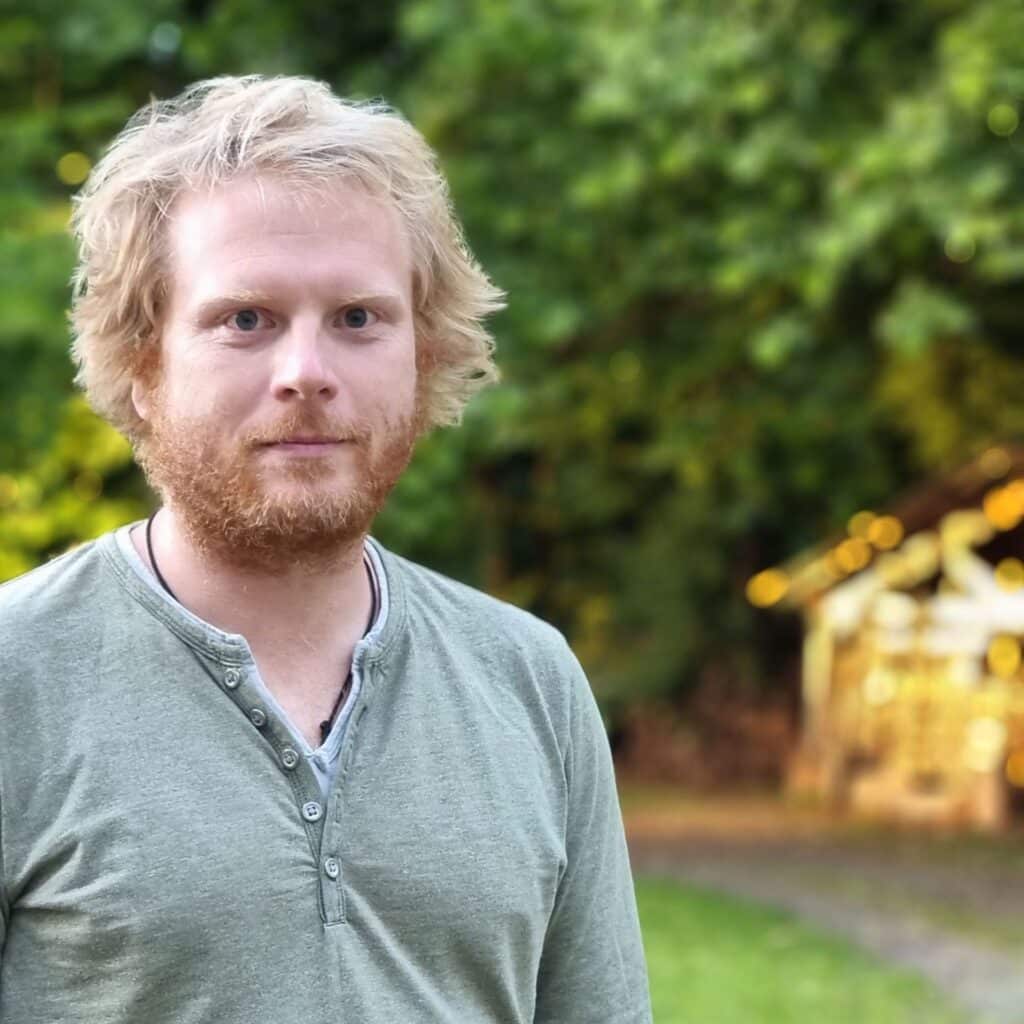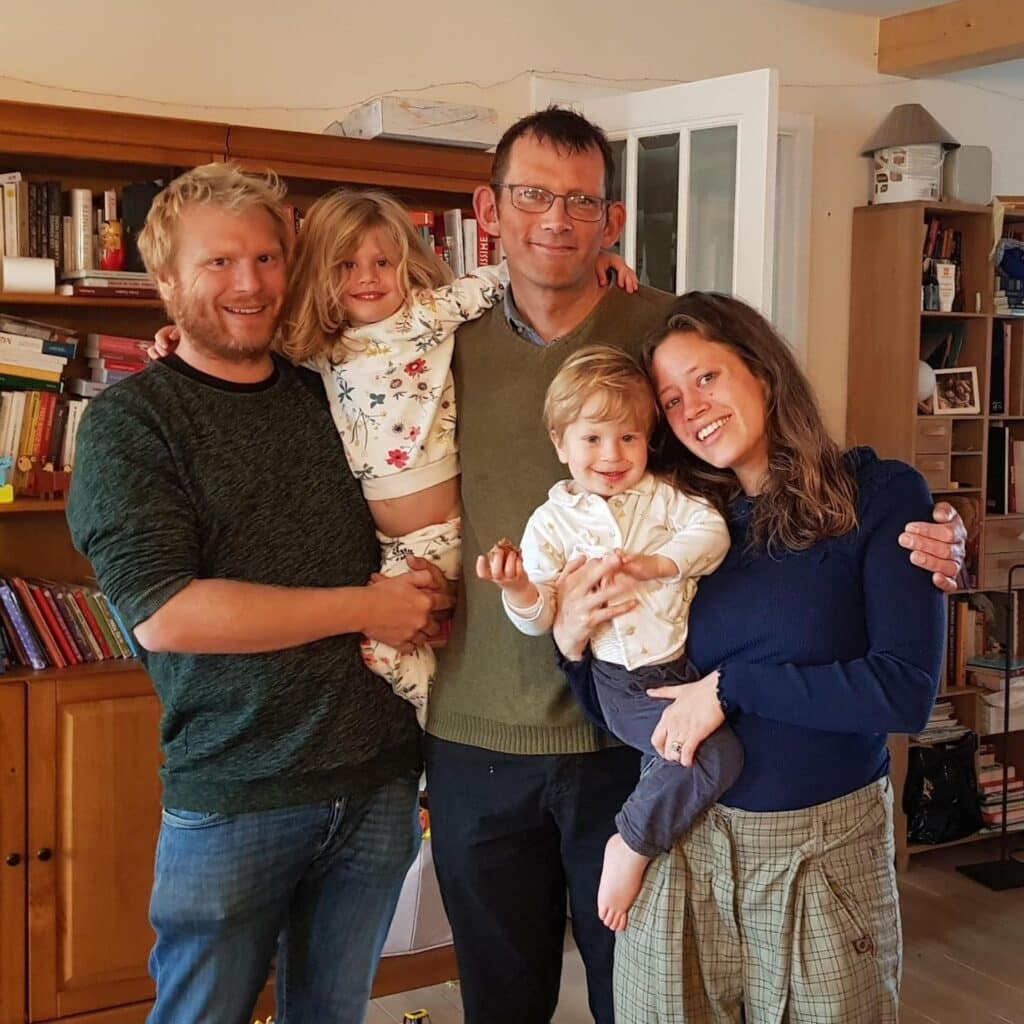 The rebirth of a forgotten domain
The eco-place project at Domaine Saint Roch arises from two simple questions: how can we best prepare for the world of tomorrow? And what world do we want to build for ourselves, our children and the communities around us? «Basically, it's a reflection that I had with my brothers. We went to visit abandoned villages in the Pyrenees with the idea of creating a university of forgotten knowledge there.. » But this project did not materialize.
In 2017, Alexis learns that the Domaine Saint Roch, which covers 45 hectares, is for sale.« My grandparents live 10 minutes from Couvin. So I regularly passed by this area. » Abandoned for fifty years and despite some flaws, he sees enormous potential in it. » We jumped at the chance! « Since then, the place has been reborn, little by little, thanks to a multitude of sustainable projects.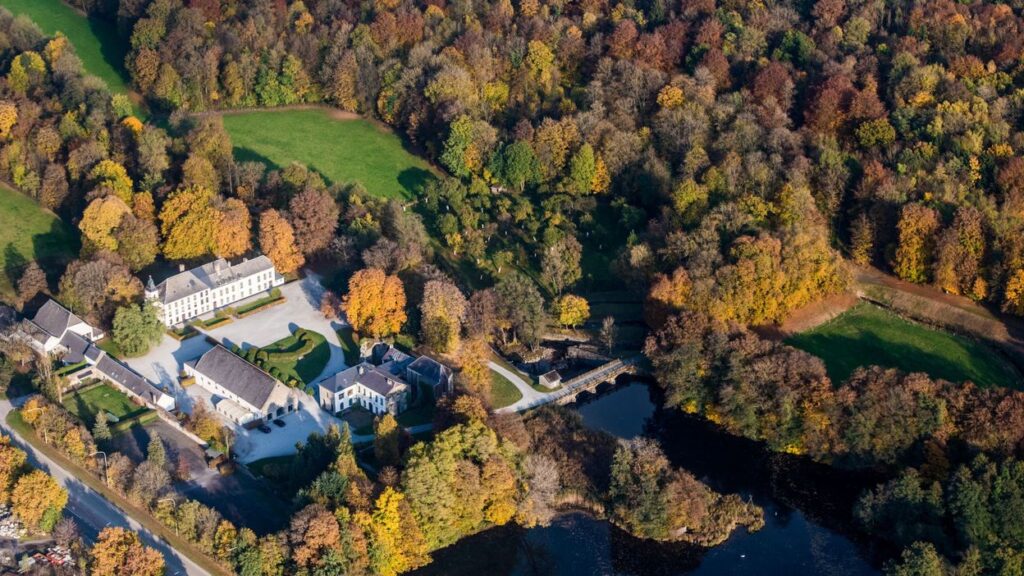 The Domaine Saint Roch eco-place is supported by many people who want to embody as much as possible the change they want to see in the world. Four families have settled there in grouped housing. With a multitude of citizens gravitating around the estate, they make the heart of this place in transition beat.
In order to tend towards food self-sufficiency, Jonathan Scohier grows fruits and vegetables on site thanks to the vast orchard grazed by sheep and market gardening on living soil, the most environmentally friendly technique. « The apples from the orchard are then pressed and bottled at the estate. As for the vegetables, they are sold to the families of the eco-place and then more widely to the inhabitants of the region. »
To prepare for the future, 300 fruit trees have been planted, creating a garden forest. Unsurprisingly, the lush nature offered by the estate is the perfect refuge for many plant and animal species. « The ecoplace offers great biodiversity! With the help of Natagora, for example, about ten species of bats have been identified. »
Thanks to Aurélie Manneback and Maud Romera, two residents of the grouped housing, an alternative education project was also launched in September 2021. « The democratic school Les Herbes Hautes welcomes children from 4 to 12 years old. It is located in the heart of the eco-place, a rich and lively terrain, promoting independent learning. »
In addition, the Domaine Saint Roch organizes many activities, training courses and events, such as the Crescendo festival, a festival of transition initiatives in Entre-Sambre-et-Meuse. « Once again, the idea is to create a link so that all those who are moving in the same direction meet and pool their work to solve the crises that come our way. » See you on 30/09, 1 and 2/10 for a dose of collective joy and inspiring local discoveries.
Many other projects are also under study, such as the reassignment of a barn to accommodate a microbrewery, a bakery or even a citizen café. « But, the project that is about to materialize is the renovation of a large building where an apartment and several shared rooms will be built to accommodate woofers. » The infrastructures are renovated in the most ecological way possible, which is not always easy since it is a listed building. « You have to follow a whole series of rules. The goal is to make it as efficient as possible. »
Projects, the inhabitants and friends of the estate have endless projects. « The idea isto push people towards greater citizenship. That they realize that they can also get involved in the community and join the eco-place to carry out their project.»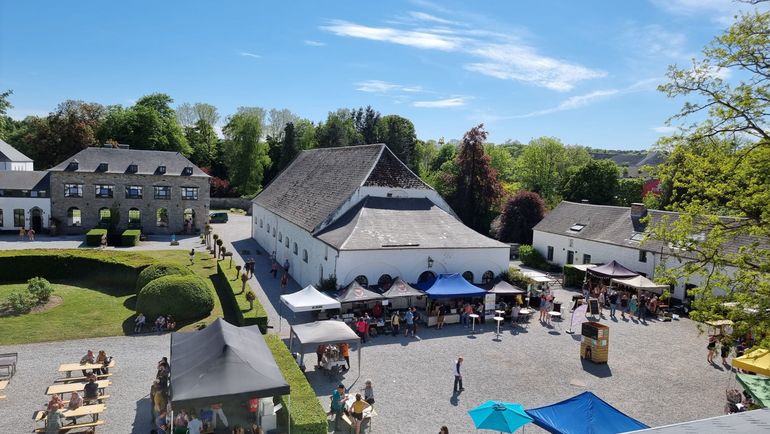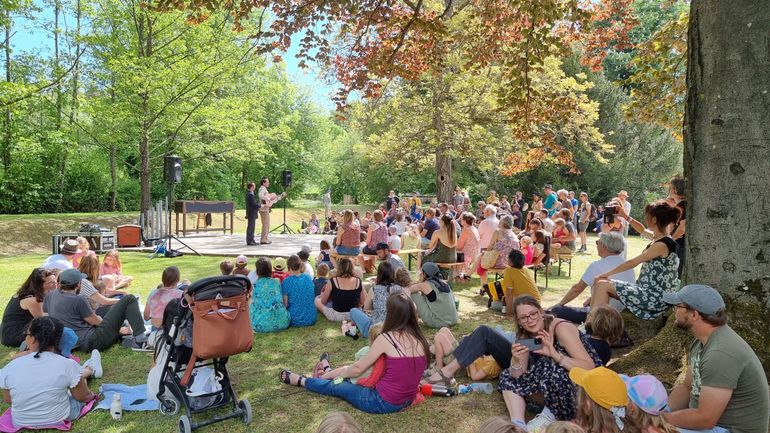 The Domaine Saint Roch also has a more commercial side with ecological lodges and unusual accommodation that can accommodate up to 47 people. On site are also organized weddings and business seminars. « The seminar aspect is becoming more and more important. It is quite exciting to see the sensitivity of companies towards our ecological approaches. »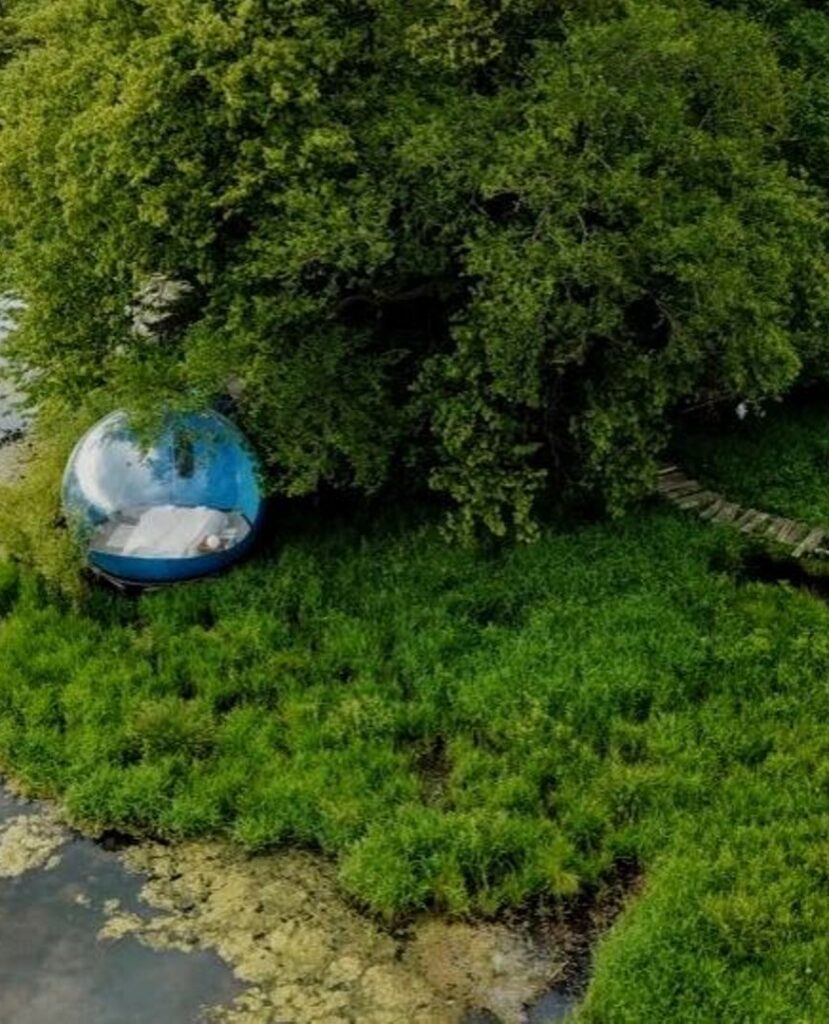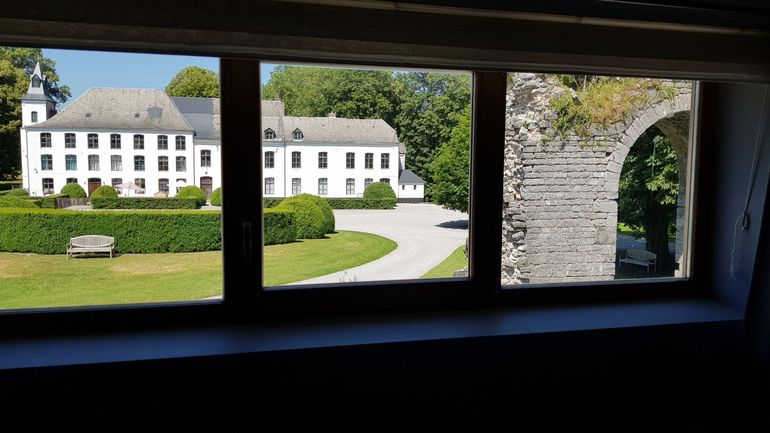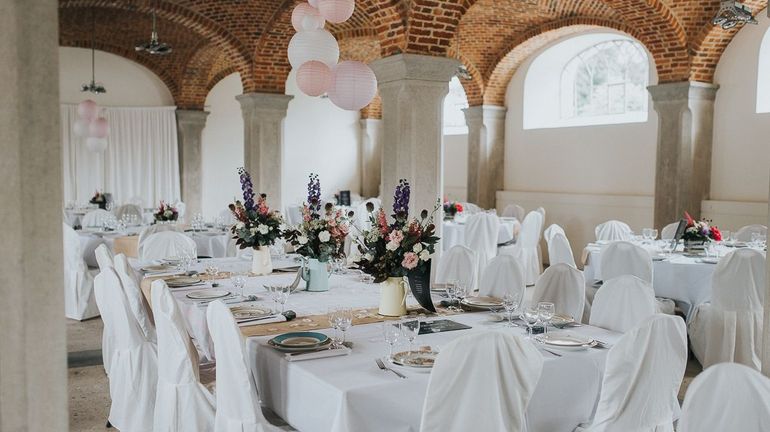 If they are only at the beginning of their adventure, the long-term objective is to be a place of reflection and solutions for a social and ecological transition. At the estate, we meet great people, we improve day by day, we dream and we reinvent. « We do not claim to change the world with our project. But maybe to inspire our small community and its visitors to build a better world. »